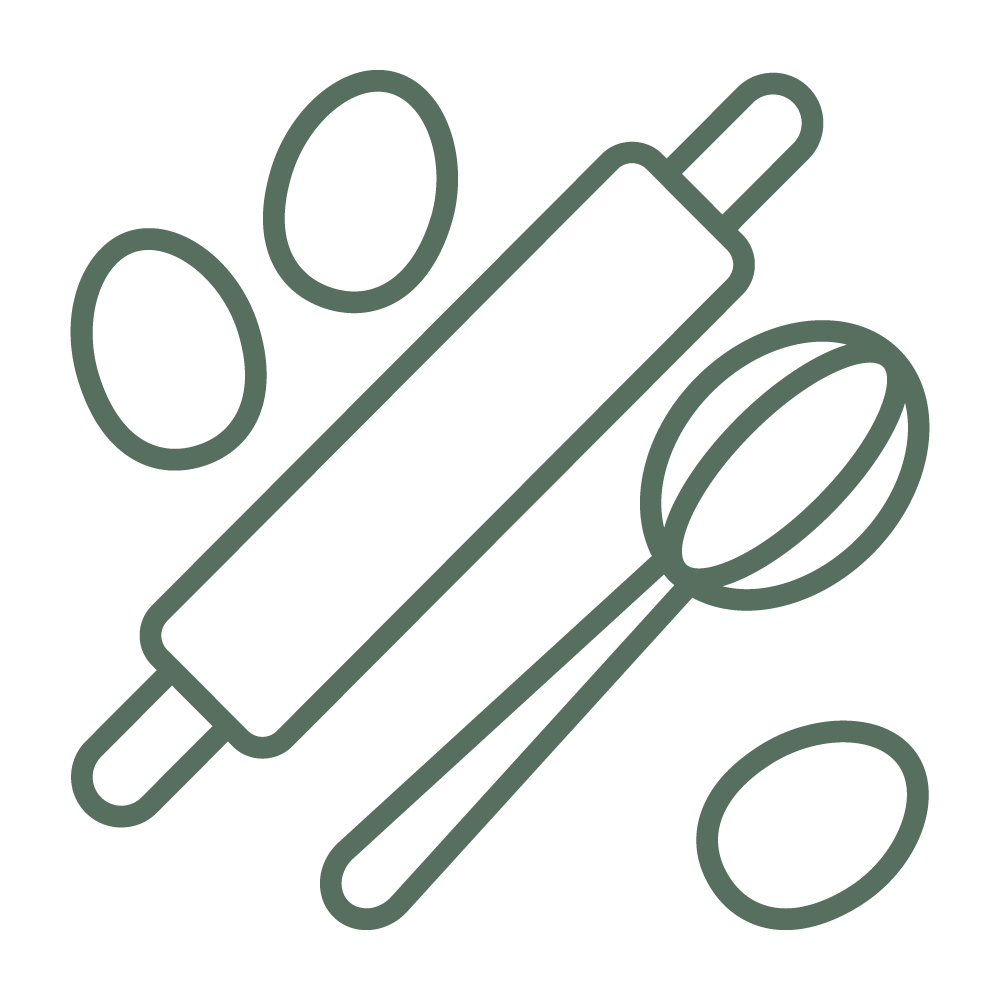 Prep time: 15mins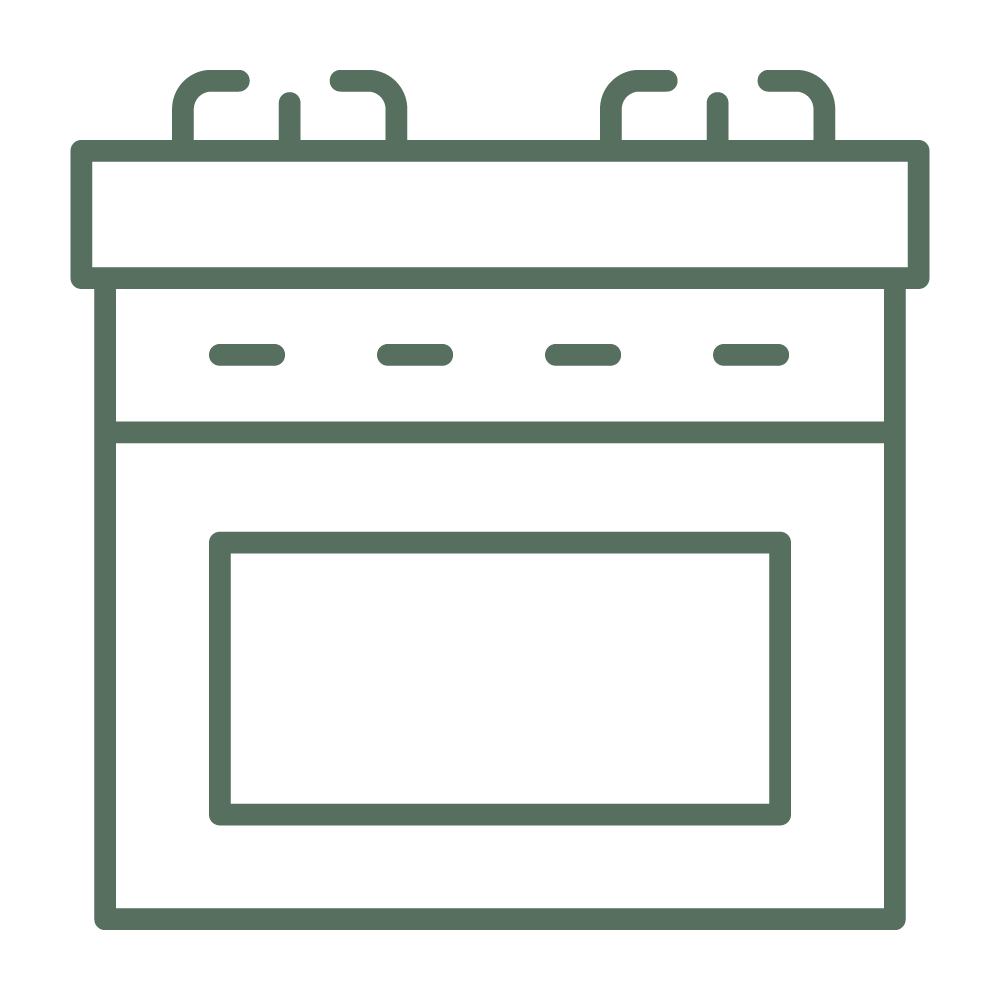 Cooking time: 45mins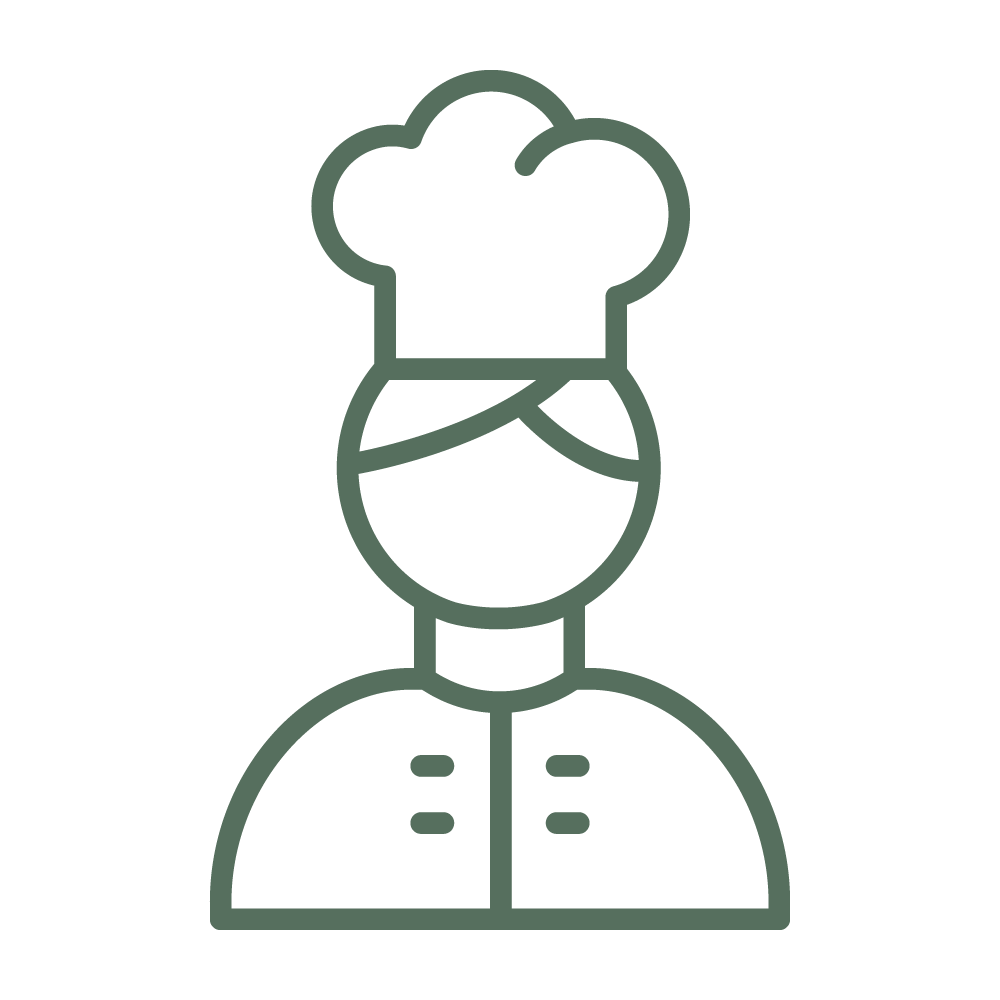 Difficulty: Moderate
The cherry and almond blondie is one of Olive and Beans most popular gluten free offerings. We make it gluten free in store but it works just as well with ordinary flour. It would work with any filling, we've used raspberries and Nutella in the past but this is our favourite. It's a step up technically from the flapjack but we think it's still a pretty straightforward recipe to follow. Keep a close eye on it in the oven for best results! Tag us on Instagram if you bake this we'd love to see!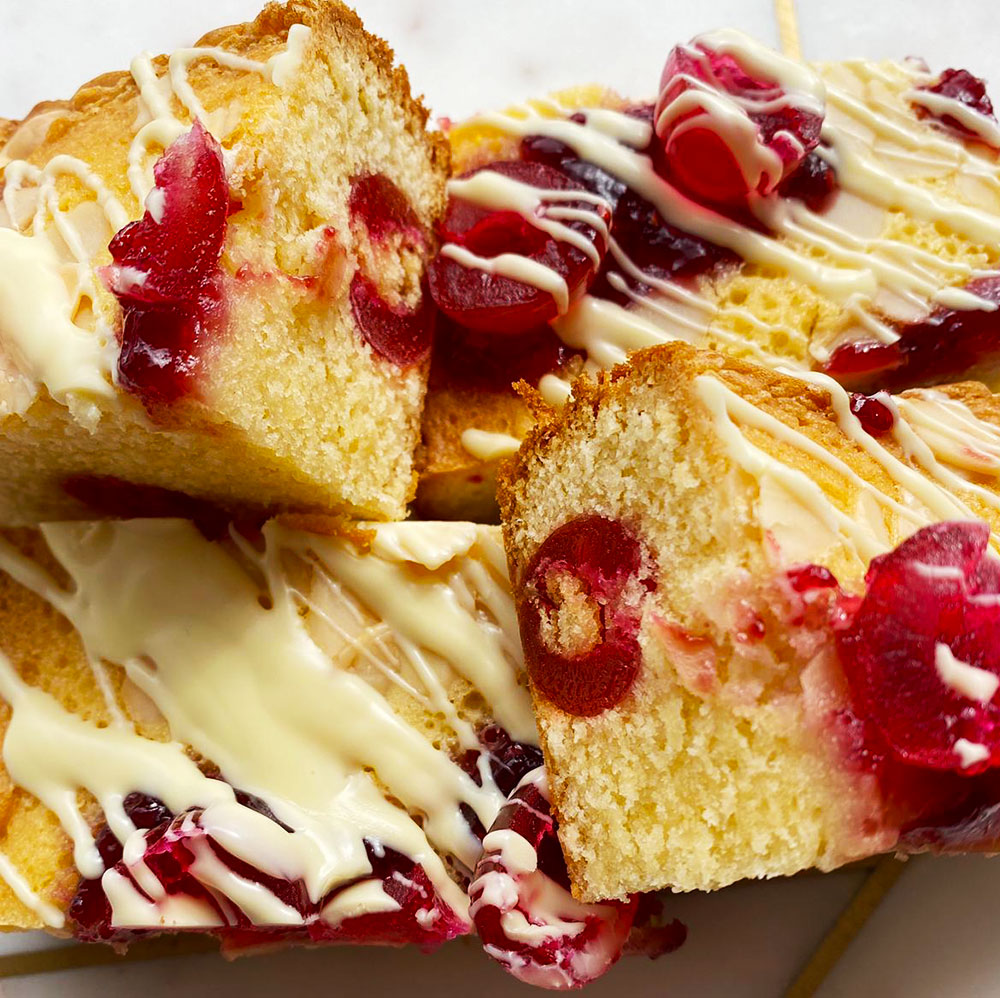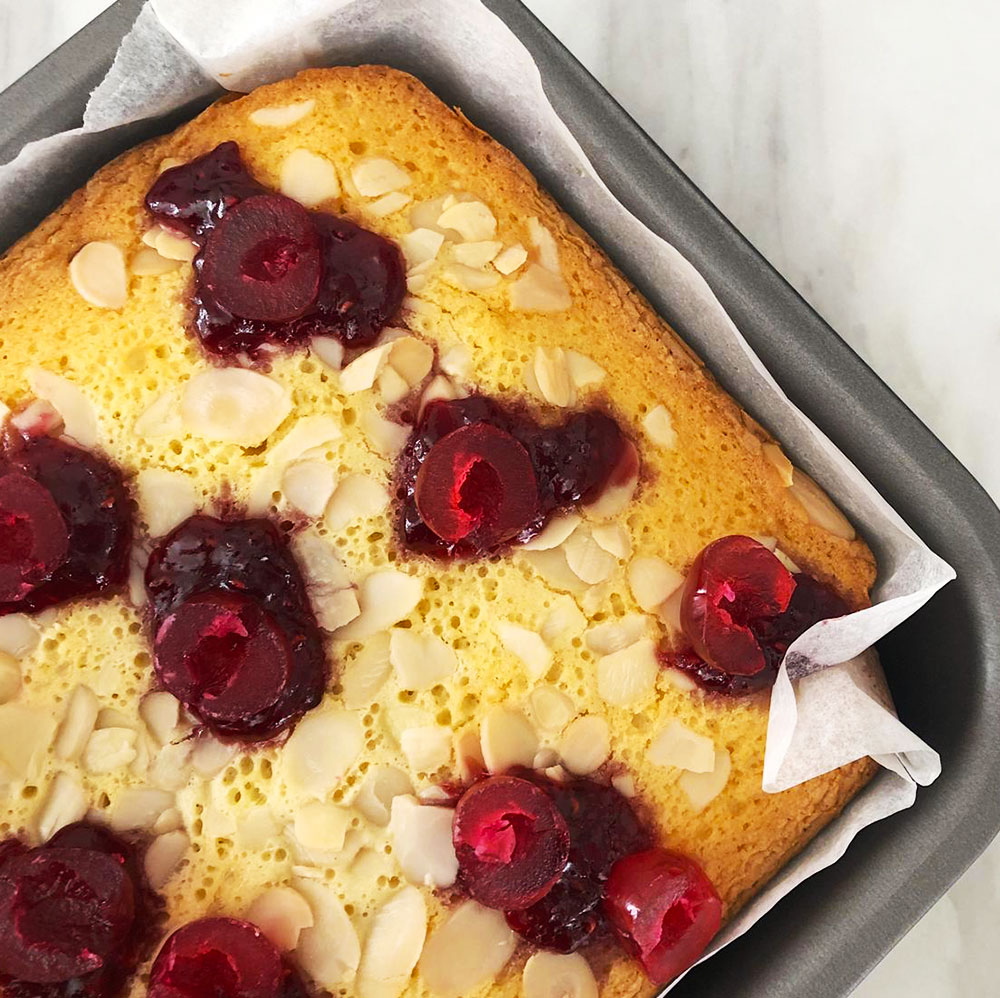 Ingredients
150g butter
250g white chocolate
200g caster sugar
1 drop of vanilla essence
3 eggs
50g Ground Almonds
200g plain flour or GF plain flour
100g glacier cherries 
30g flaked almonds 4tbsp raspberry jam (use any flavour you have)
Method
Pre heat oven to 165 (fan) 180c or gas mark 4
Melt the butter with 200g of the white chocolate in the microwave for a minute and a half. White chocolate burns easily so don't put it in for much longer than this! Stir this through and set aside to cool for 5/10 minutes.
In a stand mixer or using an electric whisk, whisk the eggs and sugar together on a medium-high speed until the texture resembles a milkshake. Add the vanilla essence to this.
Weigh out the plain flour and ground almonds. We use gluten free flour for this recipe at Olive and Bean but it works just the same with ordinary plain flour.
Mix the white chocolate/butter with the sugar/eggs and gradually add the dry ingredients. Mix until combined.
Line a 20 x 28 cm (or similar) baking tin with grease proof paper, greasing the tin first with a little bit of butter so the paper sticks. Pour in the mixture, and scatter two thirds of the cherries along with the flaked almonds onto the blondie mixture.
The blondie catches easily in the oven so we always use another baking tin, the same size to cover the blondie whilst cooking. Use whatever tin that fits over the top of yours or alternatively you could cover with tin foil.
Bake for 30 minutes initially then carefully remove the lid and check your blondie. It should be rising and be slightly golden. Bake for another 10 minutes if it doesn't look like this yet. Then check it again, take it out of the oven to spoon on the jam and remaining cherries and bake for a further 5 minutes with the lid on.
Oven temperatures can vary so if you think yours needs less time in the oven then thats fine, and if it's slightly undercooked it will turn out nice and gooey in the middle.
Leave to cool then drizzle with 50g melted white chocolate. Put it in the fridge and then when the chocolate is set you can portion the blondie up and serve.