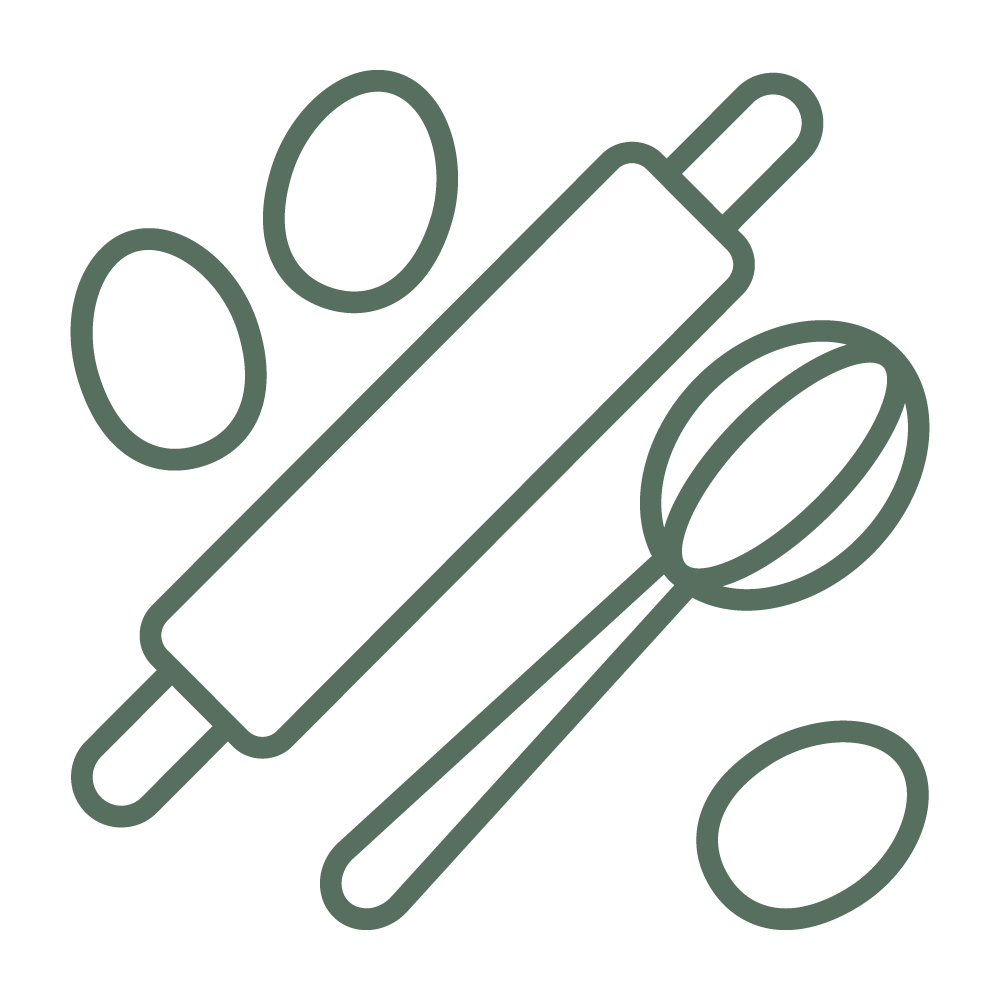 Prep time: 10-15mins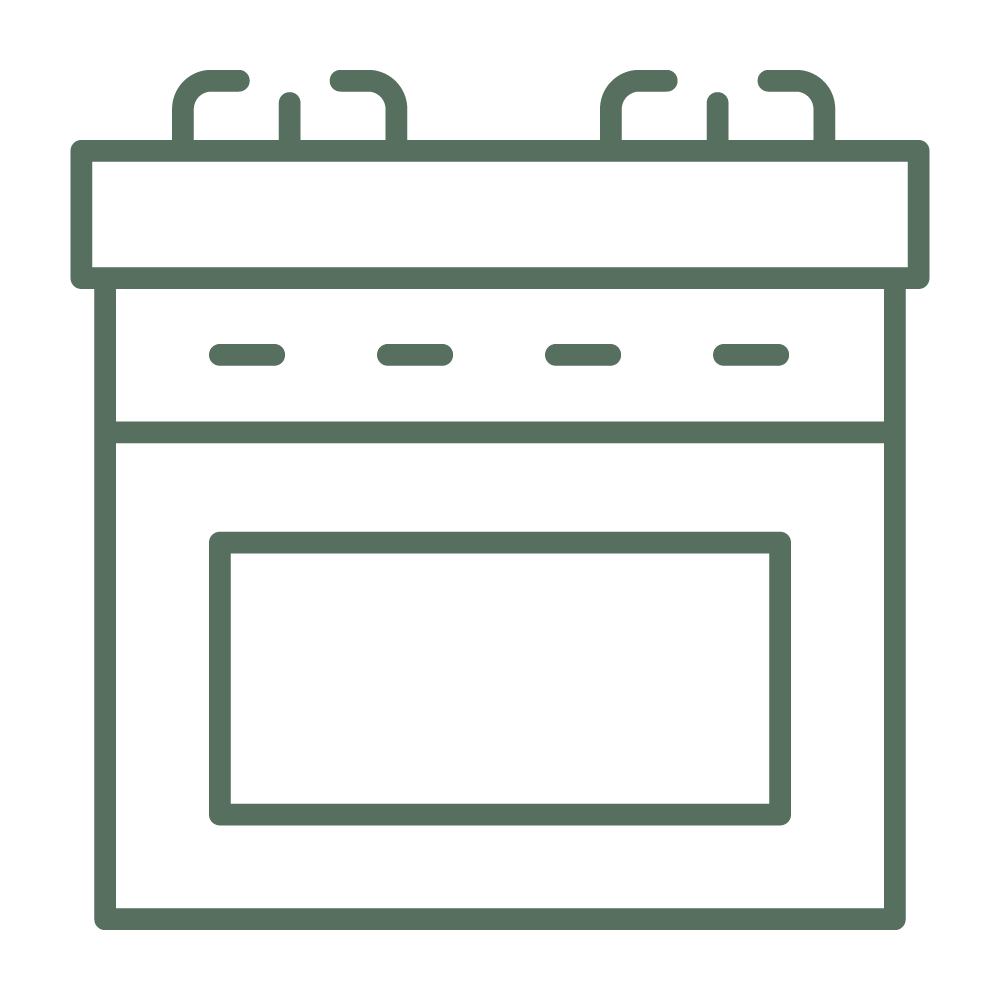 Cooking time: 20-25mins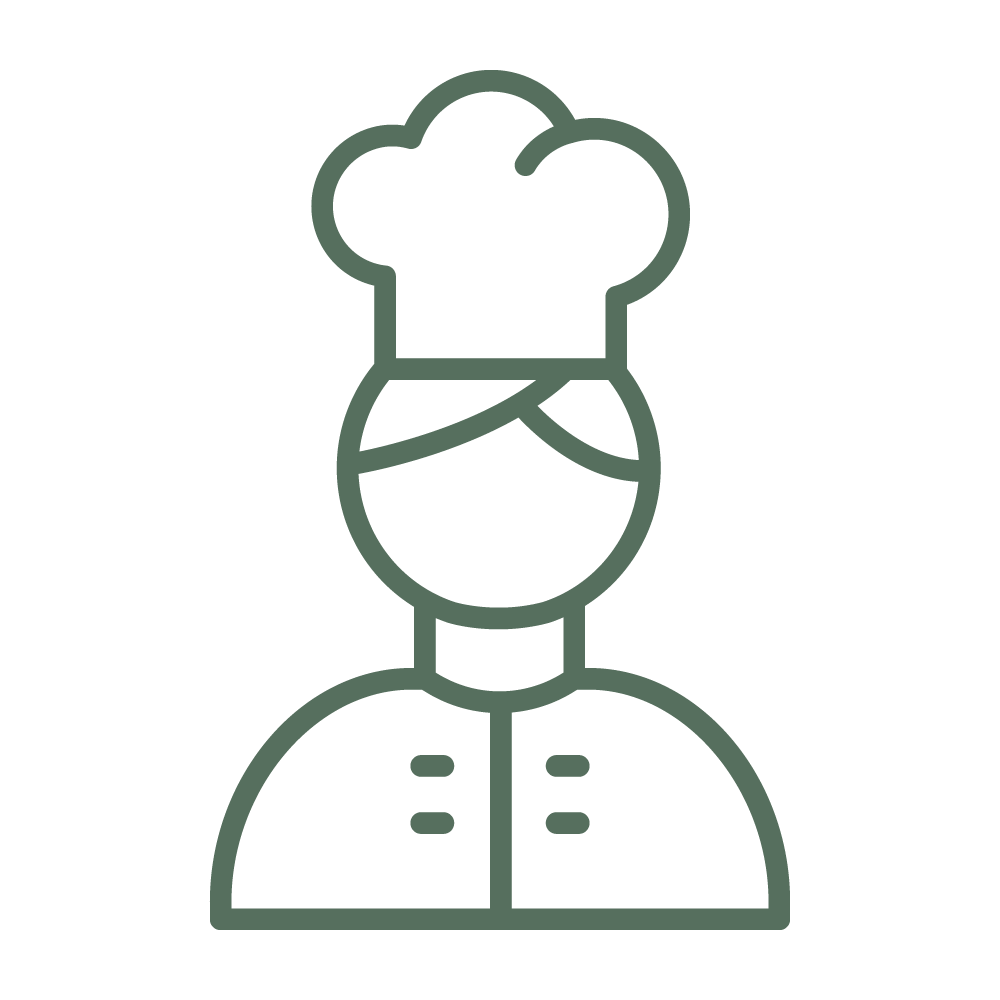 Difficulty: Easy
Our classic flapjack recipe has been changed up over the years, peanut butter and jam is our most popular flavour. We make it vegan at Olive and Bean but it doesn't have to be. You can substitute the peanut butter and jelly for any filling you like, such as cranberry and white chocolate, fruit and nut, basically whatever you have in your cupboards!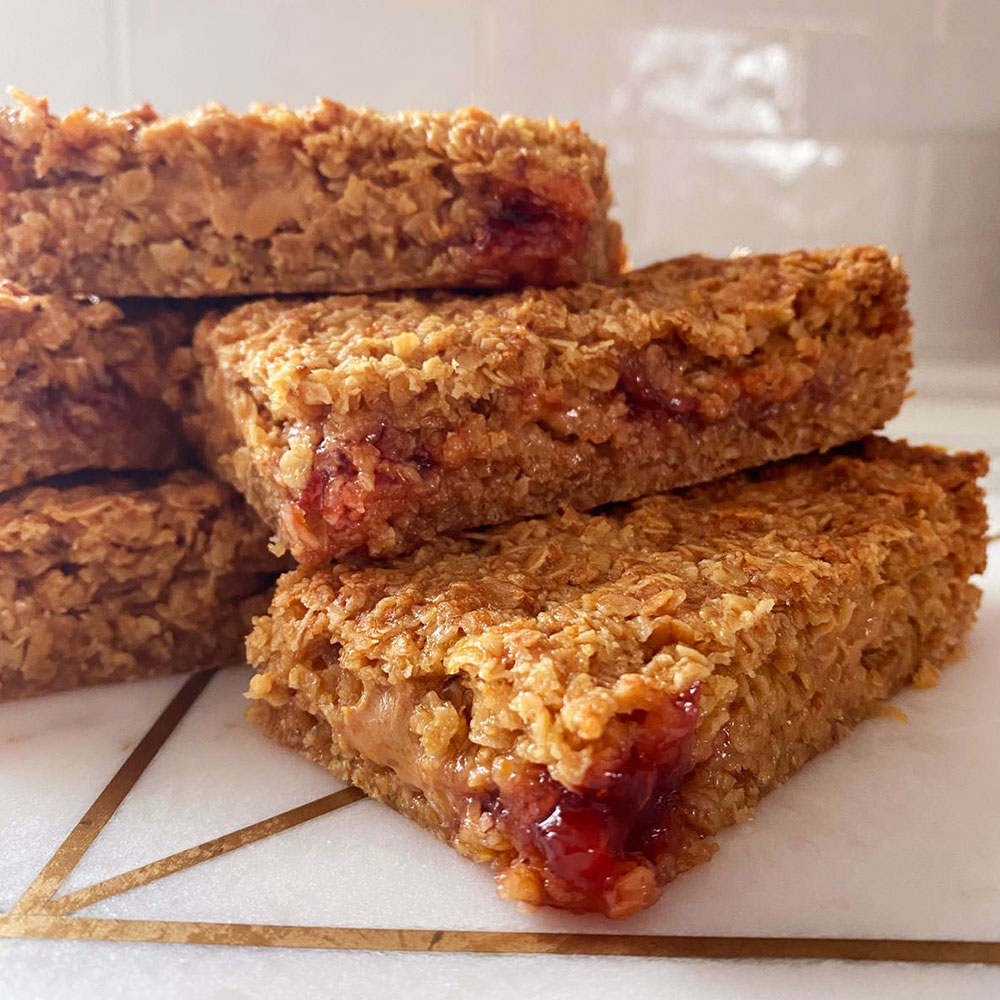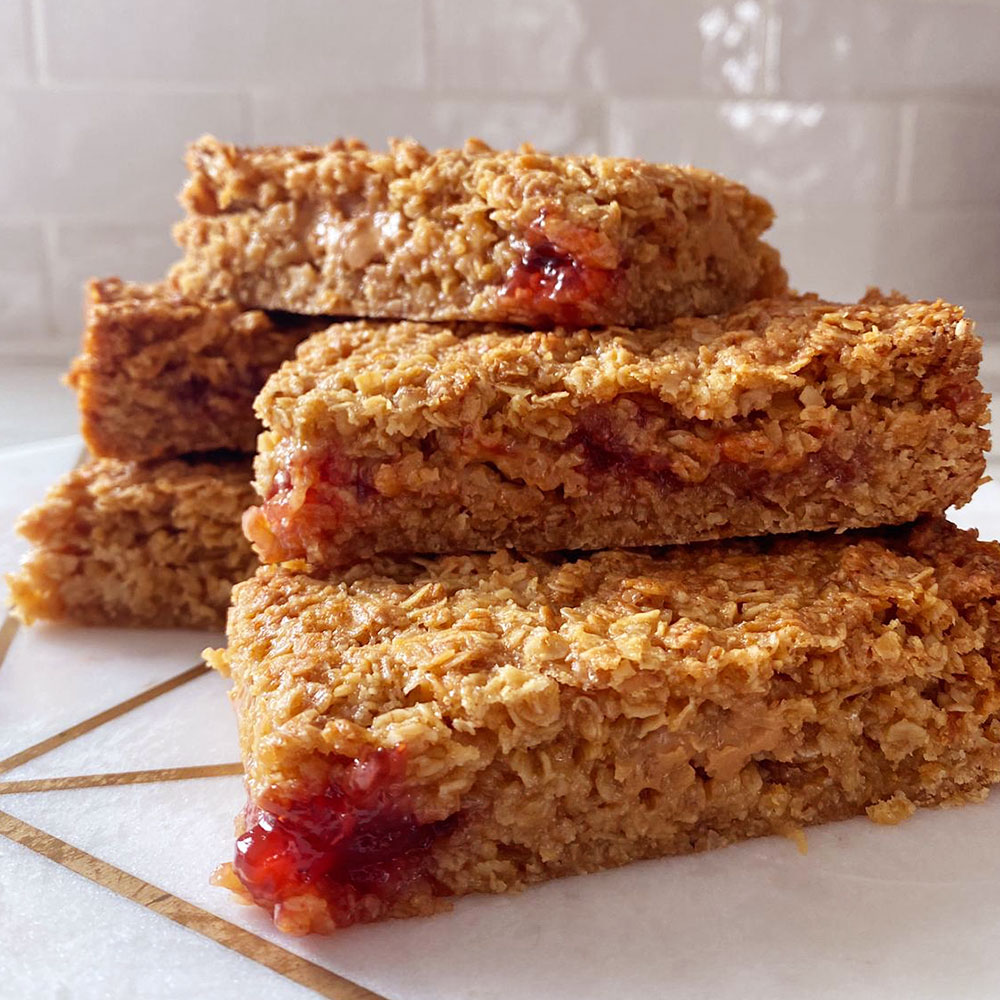 Ingredients
175g baking margerine (VG) or butter
175g caster sugar
175g golden syrup
400g oats
3tbsp raspberry or strawberry jam
4tbsp crunchy peanut butter
Method
Pre heat your oven to 165 degrees or gas mark 3.
Line a medium sized baking tin – 20cm/8" square or similar, with graseproof paper.
Melt together the margerine, caster sugar and golden syrup. You can do this in a pan on a gentle heat until the sugar is dissolved and the butter/syrup are melted. Alternatively you can melt the ingredients in the microwave in a heat proof bowl. If you do it this way make sure to check and stir regularly. Melt for 1 minute bursts at a time.
When the ingredients are melted give them a good stir. Then add your oats and mix together.
Pour half of your mixture into the tin, pressing it down into the tin to cover the base.
Spoon on your jam and peanut butter, spacing them out evenly over the mixture.
Pour on the remaining flapjack mixture so that the peanut butter and jam are sandwiched in between the two flapjack layers, make sure to press down to get a flat surface.
Bake for 20 minutes or until golden brown, checking regularly if you leave it in for longer. Try and let it set for 15 minutes before digging in. Cut into squares and serve.